Dust Control Demolition Site
The dust generated by the demolition work causes serious harm to people and the environment, especially when working in residential areas. Currently, only a simple hose is usually used to control dust. The problem with this system is that the water droplets produced are too large to combine with dust particles, and puddles can also form on the ground. Anyone who handles the hose is also likely to be directly in the danger zone because of the limited range of the hose. This is not only inefficient, but also does not meet safety standards.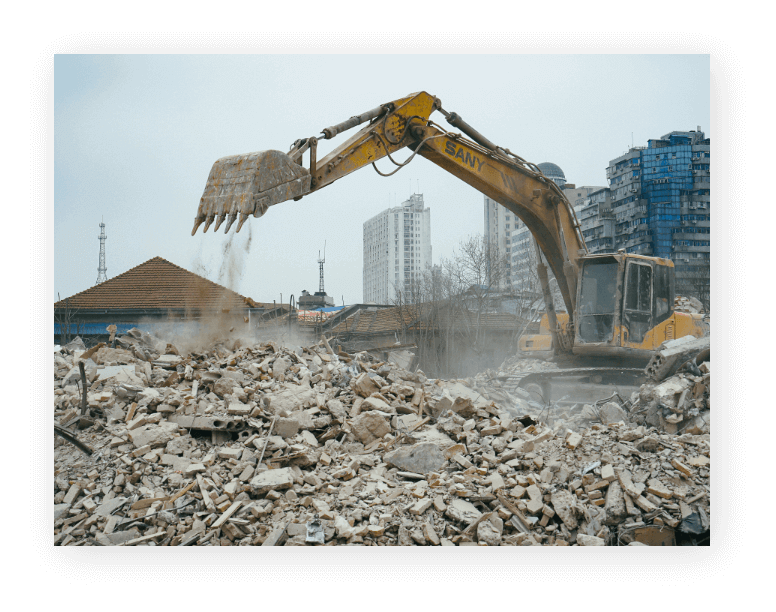 We can use our comprehensive dust control solution to meet all demolition requirements and can help you protect residents, exterior walls and the environment. Our fog cannon products are particularly suitable for this because they are easy to transport and can be quickly relocated. If the dust source moves, the fog cannon machine will move to the new optimal location. And you can avoid puddles because you only use very little water. Compared with traditional dust suppression systems, it saves about 70%-80% of water. After the work is completed, it is easy to remove the fog cannon product from the site.
All of our fog cannon products provide excellent spray range and ideal droplet size.